So, Raga's been considering posting this picture to the RWBY wiki, but I'm concerned that Rain would take administrative action, despite the fact that this is not illegally obtained footage, it is a screenshot from http://www.youtube.com/watch?v=IqaPg_9iTUc, a video by RoosterTeeth. My concern being that Rain would simply take it down under the assumption of it being illegally obtained, and subsequently banish me from the lands of RWBY.wikia. Thoughts? Of course, this will all be irrelevent in a couple weeks, when we all finally get the episode online.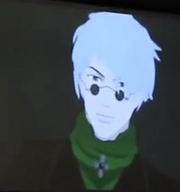 Ad blocker interference detected!
Wikia is a free-to-use site that makes money from advertising. We have a modified experience for viewers using ad blockers

Wikia is not accessible if you've made further modifications. Remove the custom ad blocker rule(s) and the page will load as expected.